Main Office
Address : 3-17-3, Kyodo Setagaya-ku, Tokyo 156-0052 JAPAN
Phone : 03-5477-8011
Facsimile : 03-5477-8041
E-mail : info@kaneman.co.jp
Sales Department
Phone : 03-5477-8031
Product Center
Phone : 03-5477-9414
Press Department
Address : 34SQUARE 2F 3-34-8 Jingumae, Tokyo 150-0001 JAPAN
Phone : 03-3796-6871
Osaka Office
Address : 8F 2-2-9, Minamihonmachi Chuo-ku, Osaka 541-0054 JAPAN
Phone : 06-4964-0355
Facsimile : 06-4964-0356
MESSAGE
I would like to share with you the origin of the company name, Kaneman. My grandfather, Mankichi Kaneko, was born as the second child of a farmer in Kurata-mura, Kanagawa Prefecture. After graduating from Jinjyo Elementary (an educational system from kindergarten to elementary during the Meiji Restoration to right before World World II), he served his apprenticeship at a yarn wholesaler in Kojimachi, Tokyo. He later started his own yarn business as Mankichi Kaneko Store (hereinafter abbreviated as "Kaneman Store") in Aoyama-minamicho in 1908. He was also a craftsman who dyed his own silk threads and weaved braids. After the Pacific War (World War II) ended, he moved his store to Aoyama-kitamachi and also started selling beddings. I grew up watching beautiful silk threads preciously stored in their special drawers. They were over dozens of colors and it was as if I were looking at a palatte of gradating colors.

I travelled to the U.S. twice during university with nomoney. It was fate — upon graduating from university, I established a representative office in the U.S in 1977 and started exporting goods to Japan. When I returned to Japan in 1983, I founded a company — where it is currently located — importinggoods from overseas. I named the company, Kaneman, aftermy grandfather's store.

Since then, my company has been buying clothing and sundrygoods from the U.S., Europe, and Asia. It is not exaggerated to say that Kaneman became the company it is now through encounters of designers and makers aroundthe world. I believe their commitment towards creating things, their dispositions of craftsmanship, and their passion for originality are factors that my grandfather would have valued. Although it has been 29 years since Kaneman was established, it would be 104 years since the KanemanStore was first built.
BRAND COCEPT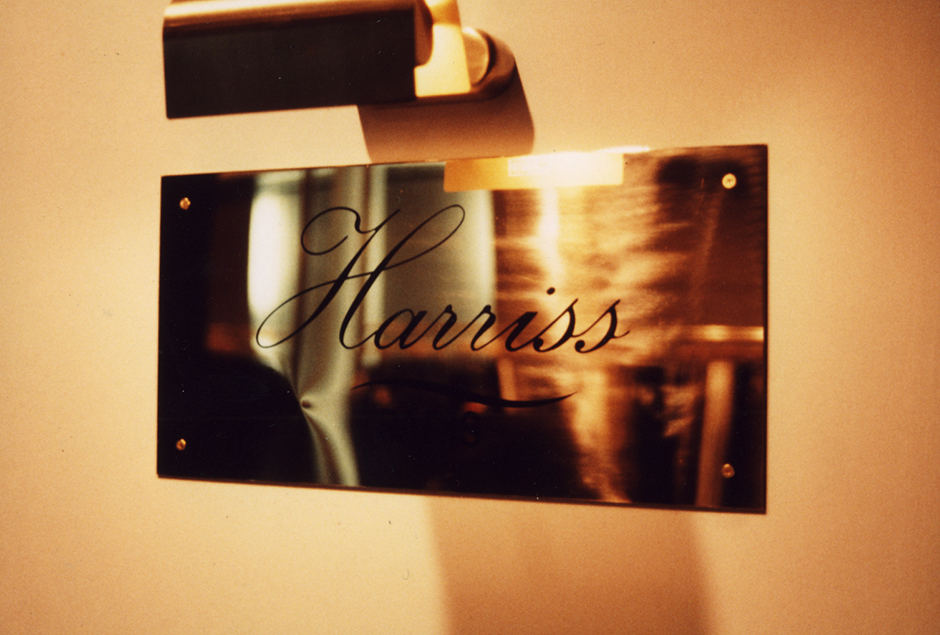 Harriss goes back to a shop that opened in the Les Halles district of Paris in 1980.
The brand proposes a casual line of clothing with intellectual and sophisticated qualities.
The various clothing items are based on simple basic designs with a touch of Paris esprit and subtle delivery of the latest trend with exquisite details and use of colors. Harriss items are popular as everyday clothing among working women for every generation.
Product line-up consists of individual items that allow to coordinate freely in various ways to match the customer's personal taste and accessory items from other European countries, completing the overall look.
The moment the clothings are worn, the tailoring quality and carefully selected materials become apparent. The comfortable fit and sizes for Japanese women are reasons for its popularity.
For those women who wish to be true with themselves and always want to maintain elegance, Harriss continues to provide basic but new styles for their wardrobe.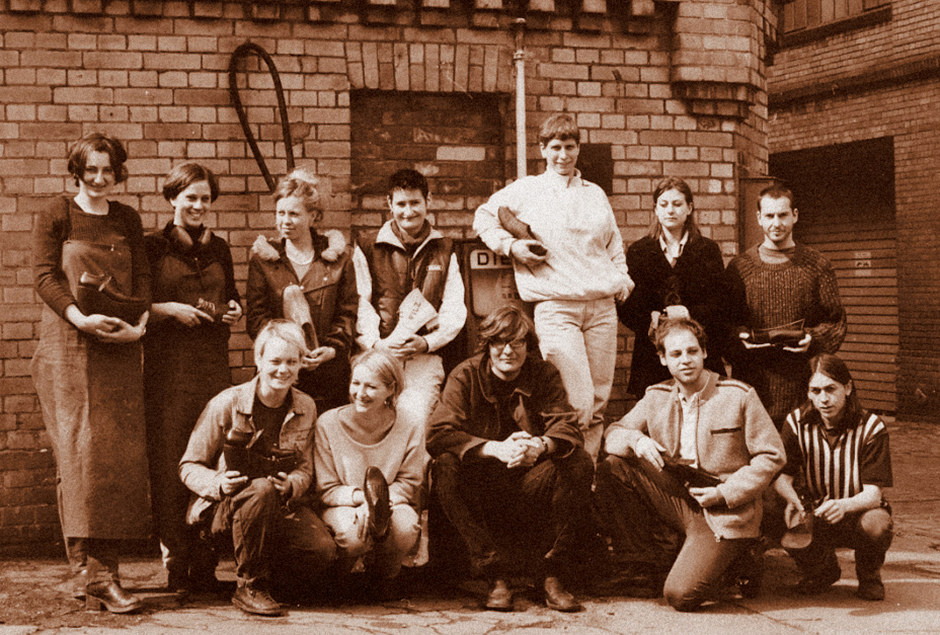 trippen, a designer's shoe brand, was founded in Berlin by Michael Oehler and Angela Spieth, presidents and meisters of shoe craftsmanship.
Awarded for its design twice in 1996 and 2000 by the International Design Center in Stuttgart, Germany, trippen holds an excellent reputation for its stylish shoes full of aesthetic sense. Additionally, its shoes are used at high-end collections by designers, including Yoji Yamamoto,
The best characteristics of trippen are a dream-like comfort represented as anatomical shoes and its trendy design.
trippen's final creation fits various individuals and lifestyles, with a reputation of having no rivals for its perfection. Another fascinating part about trippen is its reasonably set prices.
By closely communicating with both designers, a partnership was established between trippen and Kaneman in 1997.
Like the Harajuku shop, all the managed shops within Japan will not only have the same interior designs as the shops in trippen's home country Germany, but Kaneman aims to follow trippen's philosophy of "being responsible for the environment, consumers and workers" in all aspects of the products.